Richard Fowler and Dryazell, 1967
A community endeavour
The Furneaux Museum opened in 1965 in the former schoolhouse on Flinders Island known as Dryazell.  The Museum was, and still is, operated by a community not-for-profit organisation, the Furneaux Historical Research Association (FHRA).
The property was owned at the time by author Richard Fowler who used Dryazell as his writing room. On his death Fowler left his private collection of historical objects to the FHRA and the property to his widow. Mrs Fowler and FHRA volunteers continued to operate the Museum in Dryazell.
To secure the Museum's future, in 1978 Mrs Fowler transferred Dryazell title to the Municipality of Flinders to be held in perpetuity for the local community. The FHRA retained ownership of the collection and  continued to manage the Museum.
Between 1974 and 1992 the FHRA added five buildings to the Museum site. Read more> about Mrs Gray's Room, the Land Settlement Scheme Office, Nissen Hut, Mutton-bird Processing Shed and Police Cells.
The next two decades saw the FHRA focus on increasing professionalism in running the Museum. Funded by a string of national, state and local grants volunteers were trained in museum best practice, buildings were repaired and restored and display areas redeveloped. Environmental control measures were introduced, aided by the connection of electricity in 1996, and Museum opening hours were extended.
In 2006 a new building was constructed, providing a dedicated space for temporary exhibitions, fireproof storage for archives, an office/workroom, kitchen facilities and a flushing toilet!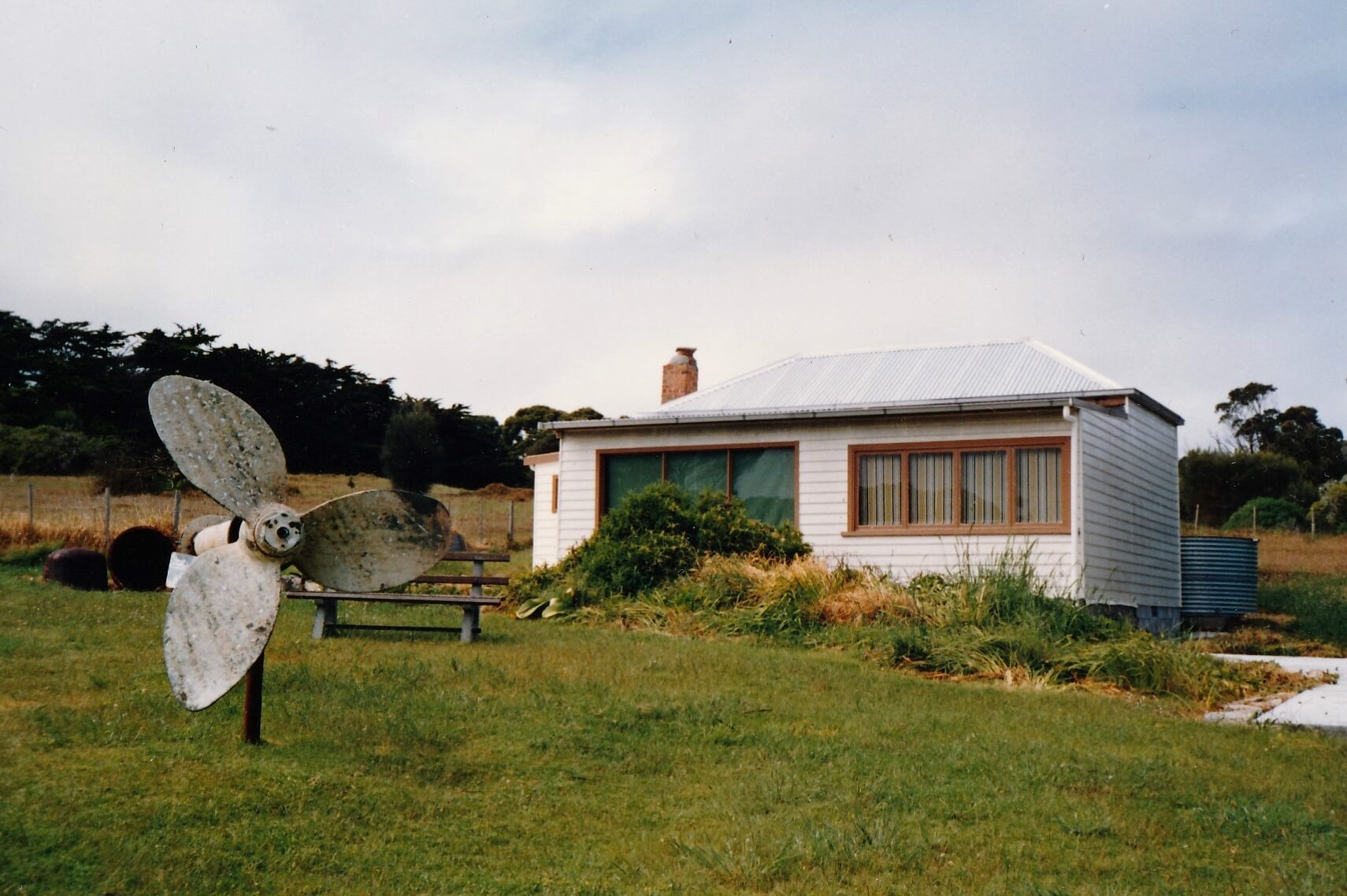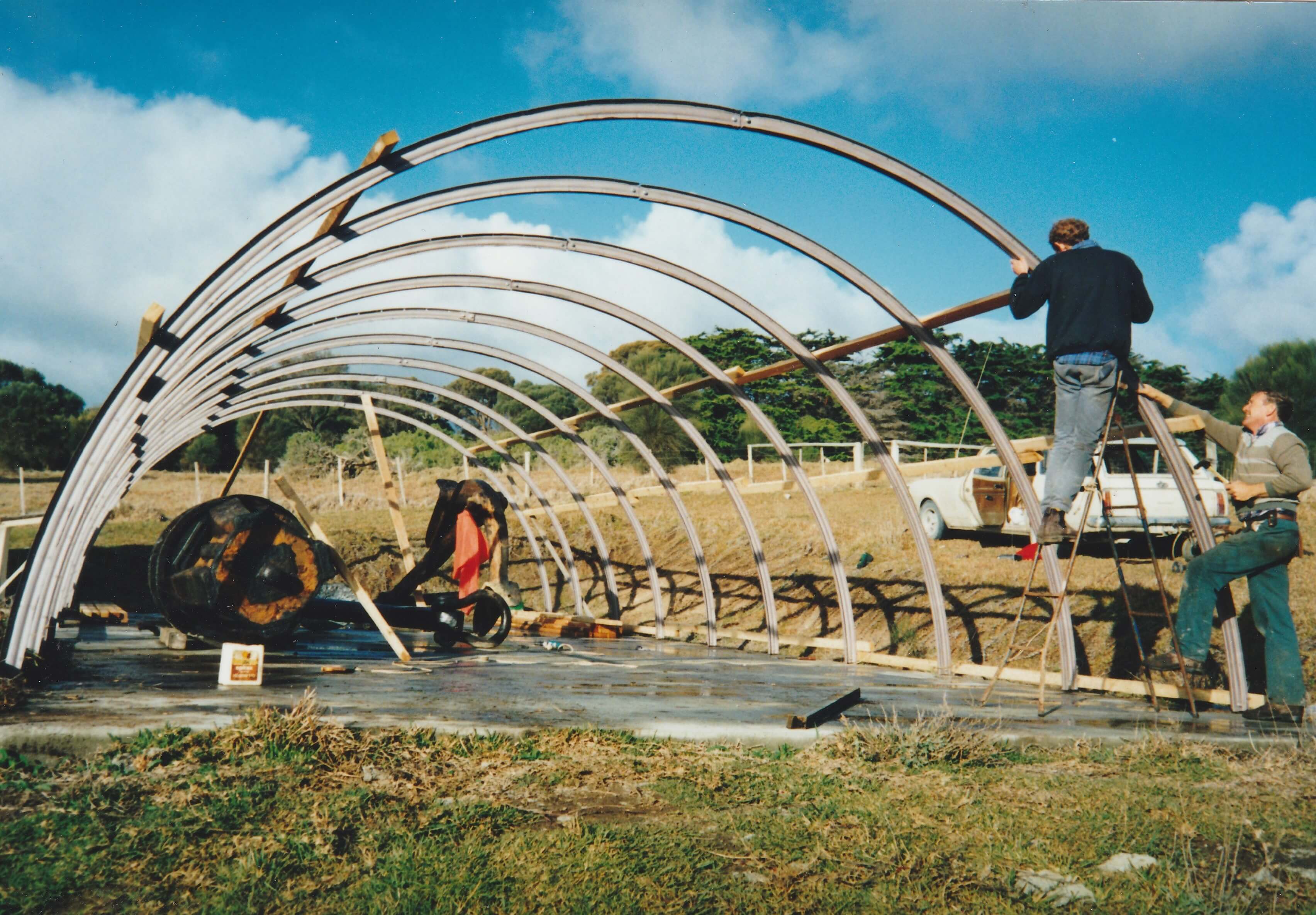 Reconstruction of the Nissen Hut at the Museum, c.1992