The Nissen Hut houses maritime artefacts, the most significant being an anchor from the fateful beaching of the Sydney Cove at nearby Preservation Island in 1797. It also displays aviation objects and domestic, agricultural and industry implements.
Nissen Huts were designed in 1916 for the army. They were used in both World Wars and then widely adapted for other uses.
This one was used as a machinery workshop at Summer Camp, a field headquarters for the Second World War soldier settlement scheme on Flinders Island. It is unusual, being clad in aluminium rather than the more commonly used galvanised iron.
The Museum acquired the Nissen Hut in 1984 to house two large anchors and capstan that had been recovered from the 1912 shipwreck GW Wolff.
The hut was dismantled at Summer Camp and put into storage while these artefacts underwent several years of conservation. Finally a concrete slab was laid at the Museum, the exhibits were placed on it, and the hut was re-erected around them. Timber lining and insulation were added later.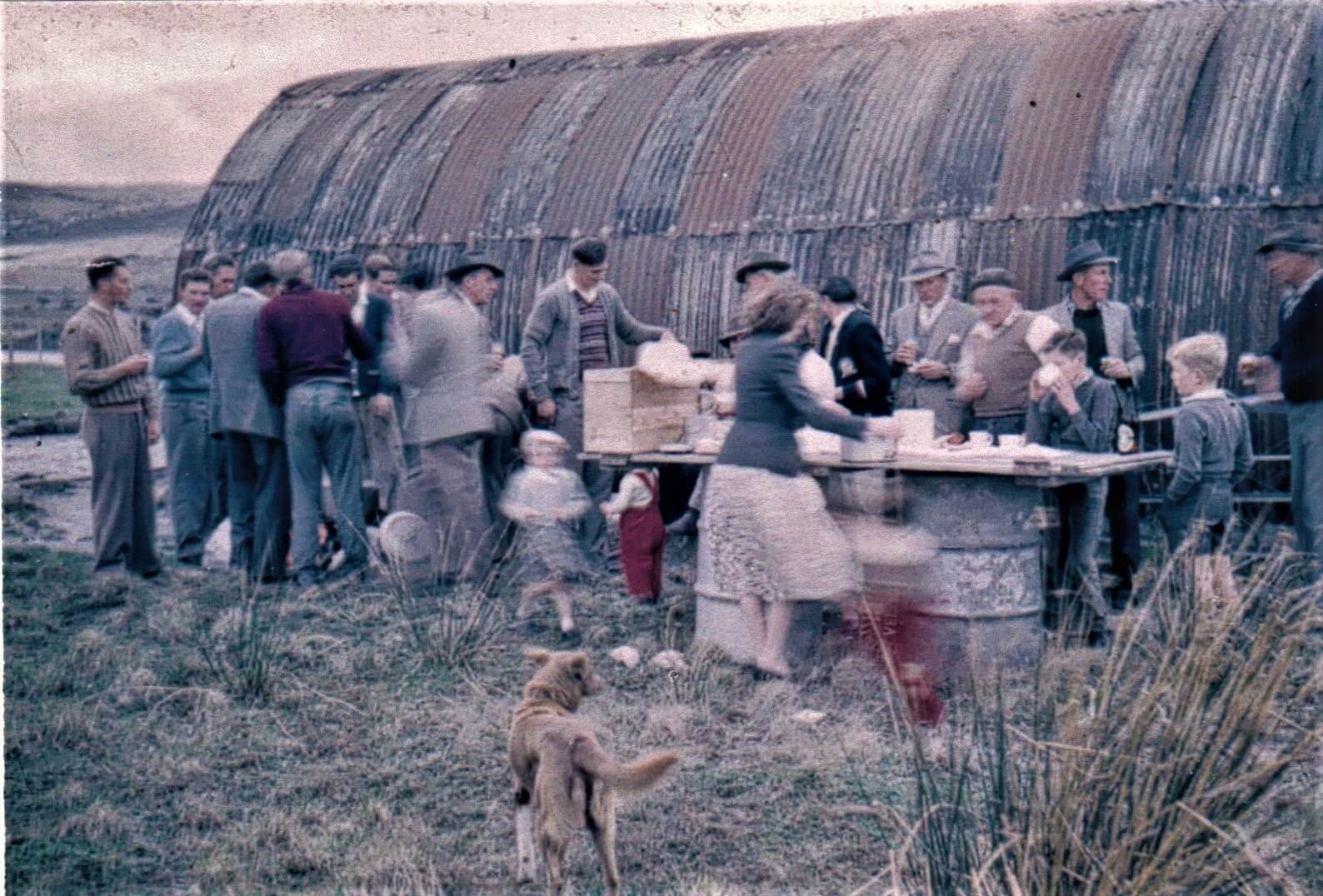 Meal break at Nissen Hut, Summer Camp, 1952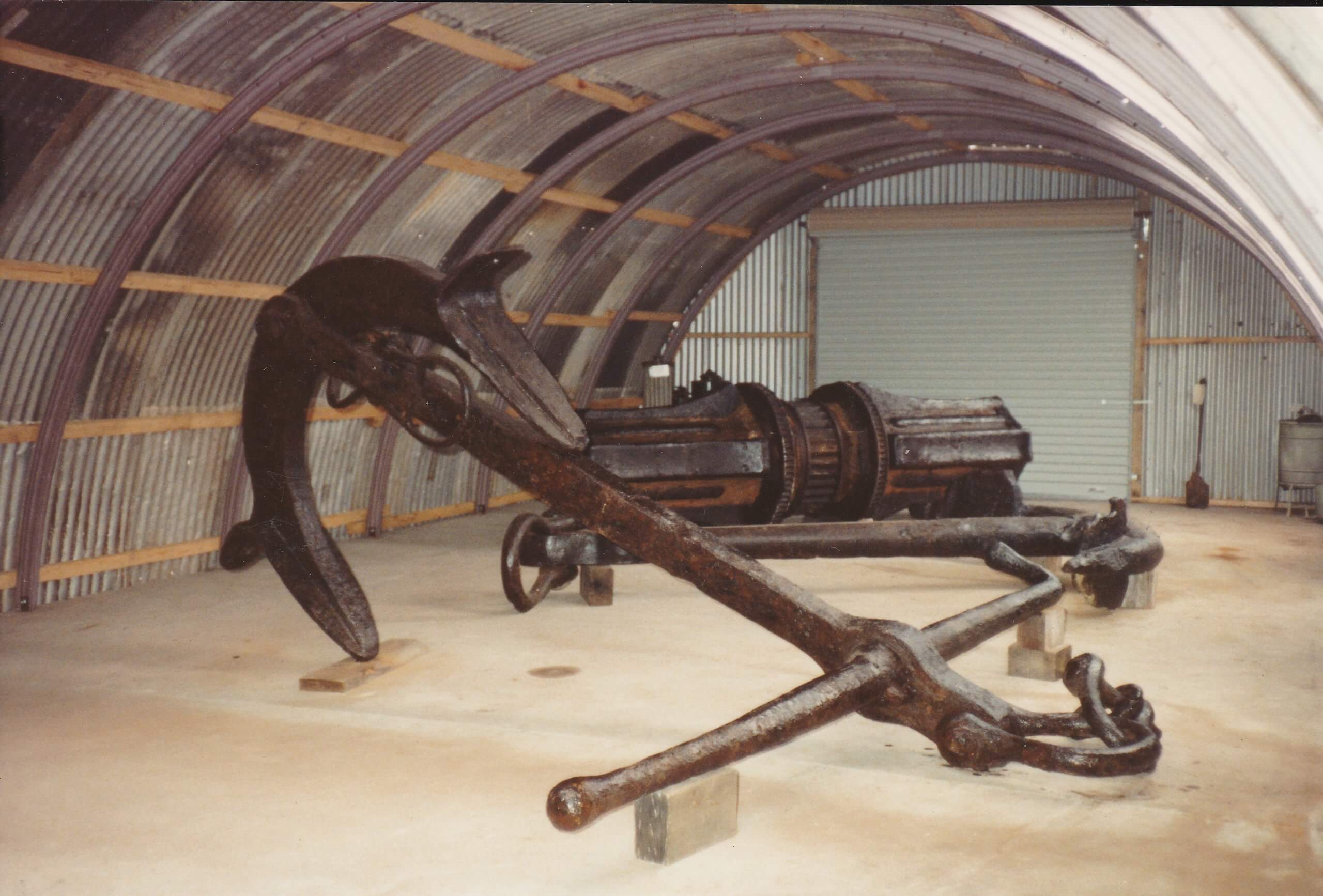 Reconstruction of the Nissen Hut at the Museum