Special exhibitions
Temporary exhibitions are staged in the Exhibition Hall at the Museum, changing usually two or three times a year.
Exhibitions are curated by Museum volunteers and generally focus on some particular aspect of life in the Furneaux Islands. Museum material is often supplemented by objects lent by local residents .
Sometimes an exhibition showcases new Museum acquisitions or objects that are too fragile to be put on permanent display.
We also host exhibitions on loan from other organisations from time to time.
Current exhibition:
10 Items - 10 Stories
This exhibition features ten diverse objects chosen from the Museum's collection for a training exercise in which volunteers learnt how to research and display artefacts for public exhibition. Items include a trotting driver's jacket  with a short history of horse racing on the island, a beaded black taffeta evening jacket from the 1930s, and a Brownies patchwork quilt of 130 squares, each embroidered with its maker's initials, created between 1978 and 1991.

Some past exhibitions:
> Triumphs and Tragedies - Shipwrecks of the Furneaux Group
> A Bridge Across Time 
> Lonely Graves of the Furneaux Islands
> Music and Dance in the Furneaux Islands 
> Through the Lens
> Quirky Objects
Events
Some past highlights include:
Furneaux Islands Festival
The local Council's annual Community Day was held at the Museum in January 2020. Locals and visitors alike relaxed in the grounds, enjoying a free concert and lavish lunch.
Travelling art exhibition
In 2019 Tasmanian artist Jane Giblin chose the Furneaux Museum for the State launch of her exhibition, I Shed My Skin, about the Willis family of the Furneaux Islands. After a month with us this exhibition went on tour around Tasmania.
Antiques Roadshow
The Museum had great success with its first Antiques Roadshow in 2018. Throughout the day people brought their treasures along for assessment by antiques specialist, Scott Millen - sometimes with surprising results! Plans to hold a second Roadshow in 2020 had to be abandoned due to Covid-19.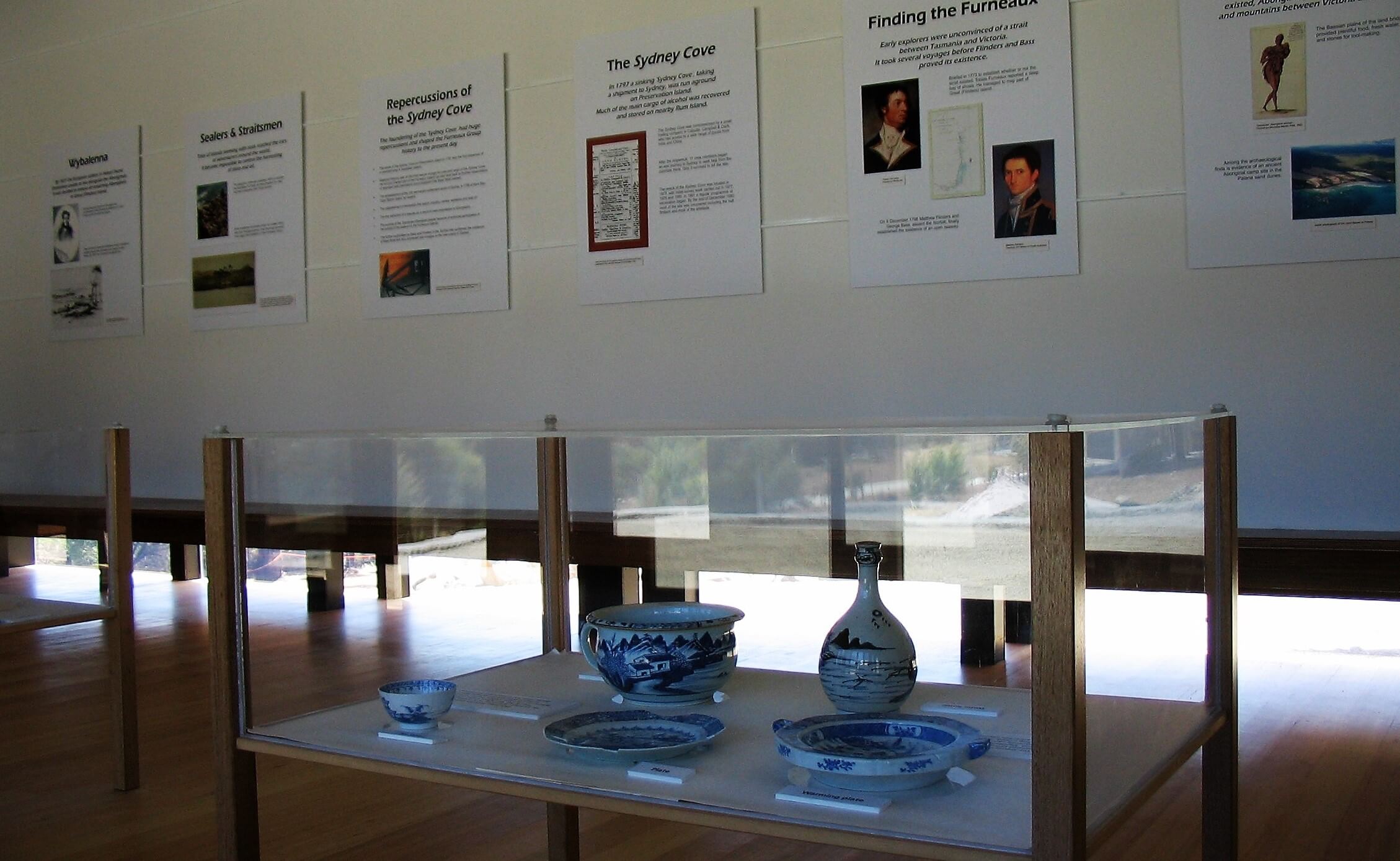 A Bridge Across Time, 2006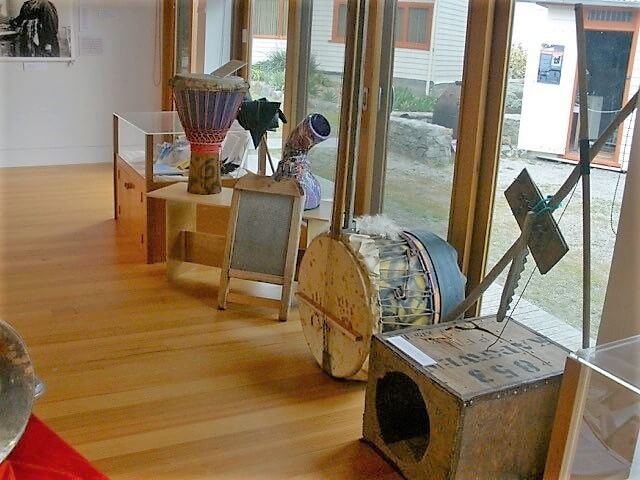 Music and Dance in the Furneaux Islands, 2014