Special exhibitions
In addition to the Museum collection on permanent display, temporary special exhibitions are staged in the Exhibition Hall.
Curated by Museum volunteers, these changing exhibitions focus on particular aspects of life in the Furneaux Islands. Objects lent by local residents are often included to supplement Museum material. Sometimes an exhibition will showcase new acquisitions or objects that are too fragile to be put on permanent display.
Current exhibition:
Lonely Graves of the Furneaux Islands
Running until the end of Mach 2020.  Read more>
From time to time we also host exhibitions on loan from other organisations.
> For more about some of our past exhibitions, click on:
A Bridge Across Time
Music and Dance in the Furneaux Islands
Through the Lens
Quirky Objects
Past events
Major art exhibition
Tasmanian artist Jane Giblin chose the Furneaux Museum for the 2019 State launch of her exhibition, I Shed My Skin, about the Willis family of the Furneaux Islands. After a month with us this major art exhibition began an extended tour in Tasmania which will finish in Hobart in 2020.
Antiques Roadshow
The Museum organised a very successful Antiques Roadshow in 2018. Throughout the day people brought their treasures along for assessment by antiques specialist, Scott Millen - sometimes with surprising results!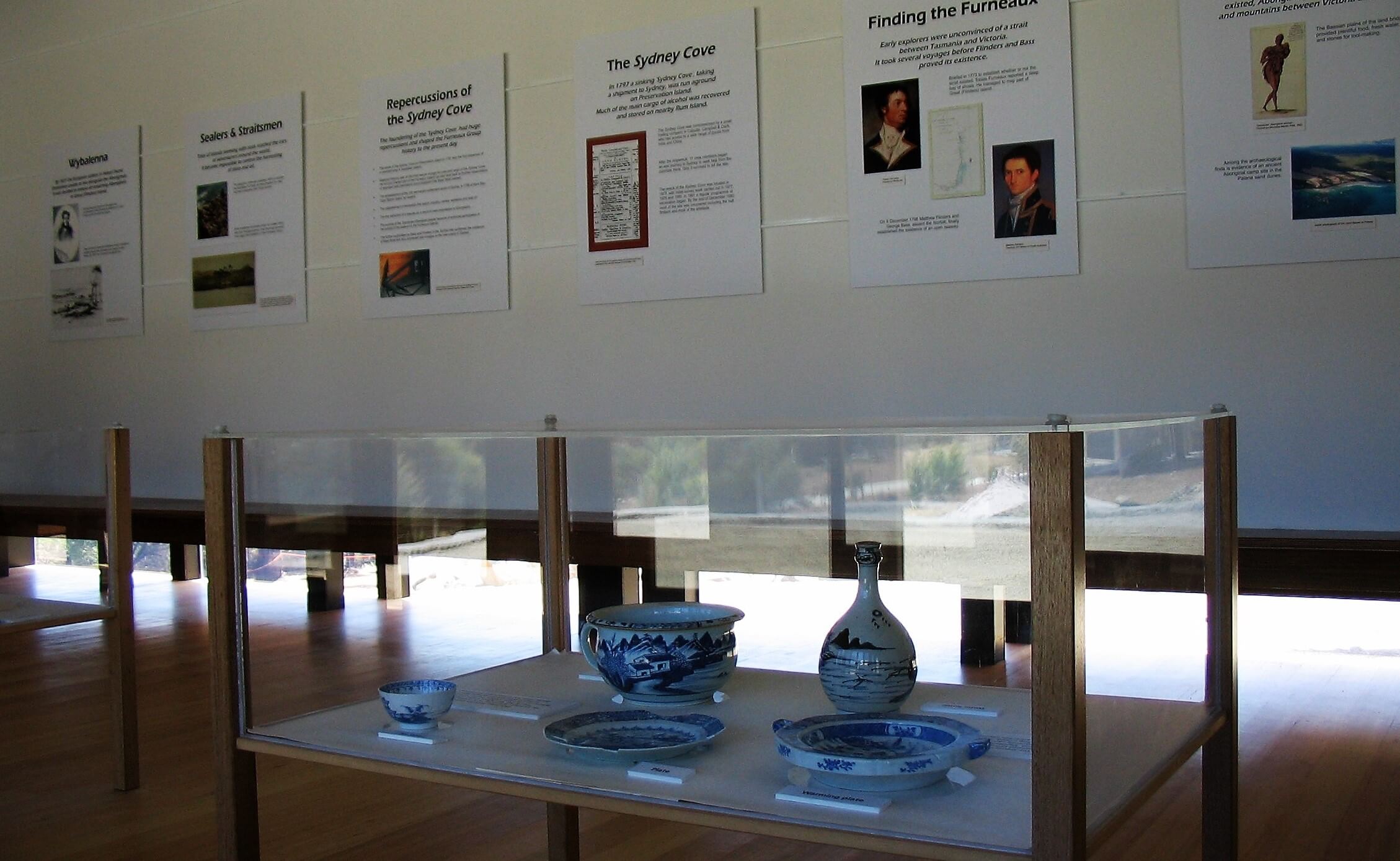 A Bridge Across Time, 2006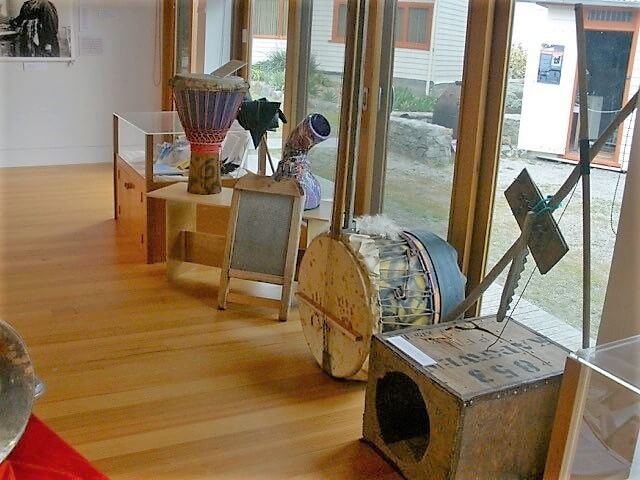 Music and Dance in the Furneaux Islands, 2014