Special exhibitions
Temporary exhibitions are staged in the Exhibition Hall at the Museum, changing usually two or three times a year.
Curated by Museum volunteers, exhibitions generally focus on particular aspects of life in the Furneaux Islands. Local residents often lend objects or provide information to supplement Museum material.
Sometimes an exhibition will showcase new Museum acquisitions or objects that are too fragile to be put on permanent display. From time to time we also host exhibitions on loan from other organisations.
Current exhibition:
The Museum is currently closed due to Covid-19

Some past exhibitions:
A Bridge Across Time 
Lonely Graves of the Furneaux Islands
Music and Dance in the Furneaux Islands 
Through the Lens
Quirky Objects
Events
Antiques Roadshow
The Museum had great success with its first Antiques Roadshow in 2018. Throughout the day people brought their treasures along for assessment by antiques specialist, Scott Millen - sometimes with surprising results! The second Roadshow, planned for 2020, has had to be deferred due to Covid-19 restrictions.
Furneaux Islands Festival 2020
For the second time since inception of the Festival, the Museum provided the venue for the local Council's Community Day in January. Locals and visitors alike relaxed in the grounds, enjoying the free concert and a lavish lunch.
Travelling art exhibition
Tasmanian artist Jane Giblin chose the Furneaux Museum for the 2019 State launch of her exhibition, I Shed My Skin, about the Willis family of the Furneaux Islands. After a month with us this exhibition began an extended tour in Tasmania which finishes in Hobart this year (2020).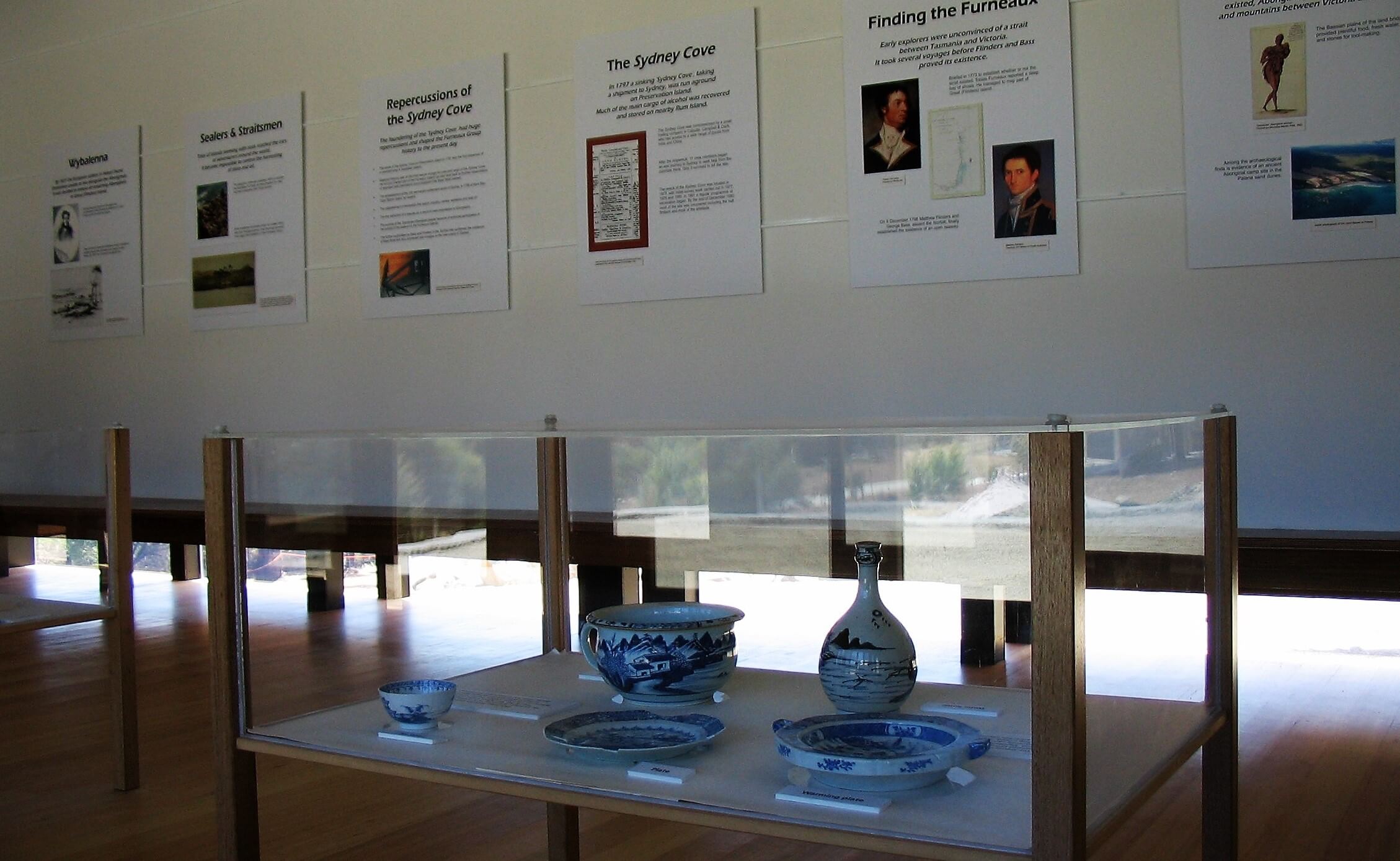 A Bridge Across Time, 2006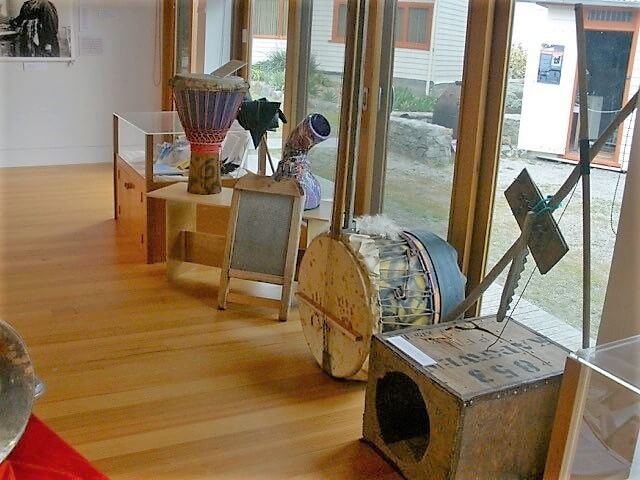 Music and Dance in the Furneaux Islands, 2014