Surprising treasures
The Museum's collection is displayed in a cluster of five buildings. Each building is of local historical importance and is itself part of the collection.
You'll find everything from hand-made toys to a snake in a jar, shipwreck relics, Killiecrankie 'diamonds', a miniature Bible, mutton-birding artefacts, and much more.
There are items of national importance, including a rare collection of 22 traditional Aboriginal shell necklaces and an anchor from the 8th oldest known shipwreck in Australian waters (the Sydney Cove, 1797).
Thousands of photographs and documents are displayed in over 150 albums covering almost every conceivable aspect of life in the Furneaux Islands right up to the present day. Shipwrecks, family histories, and island events are some of the popular topics.
The Museum's online catalogue can be viewed on eHive.
Find out more about each building and what's inside it by clicking on:
> Dryazell Cottage and Mrs Gray's Room
> Mutton-bird Processing Shed
> Nissen Hut 
> Land Settlement Office
> Whitemark Police Cells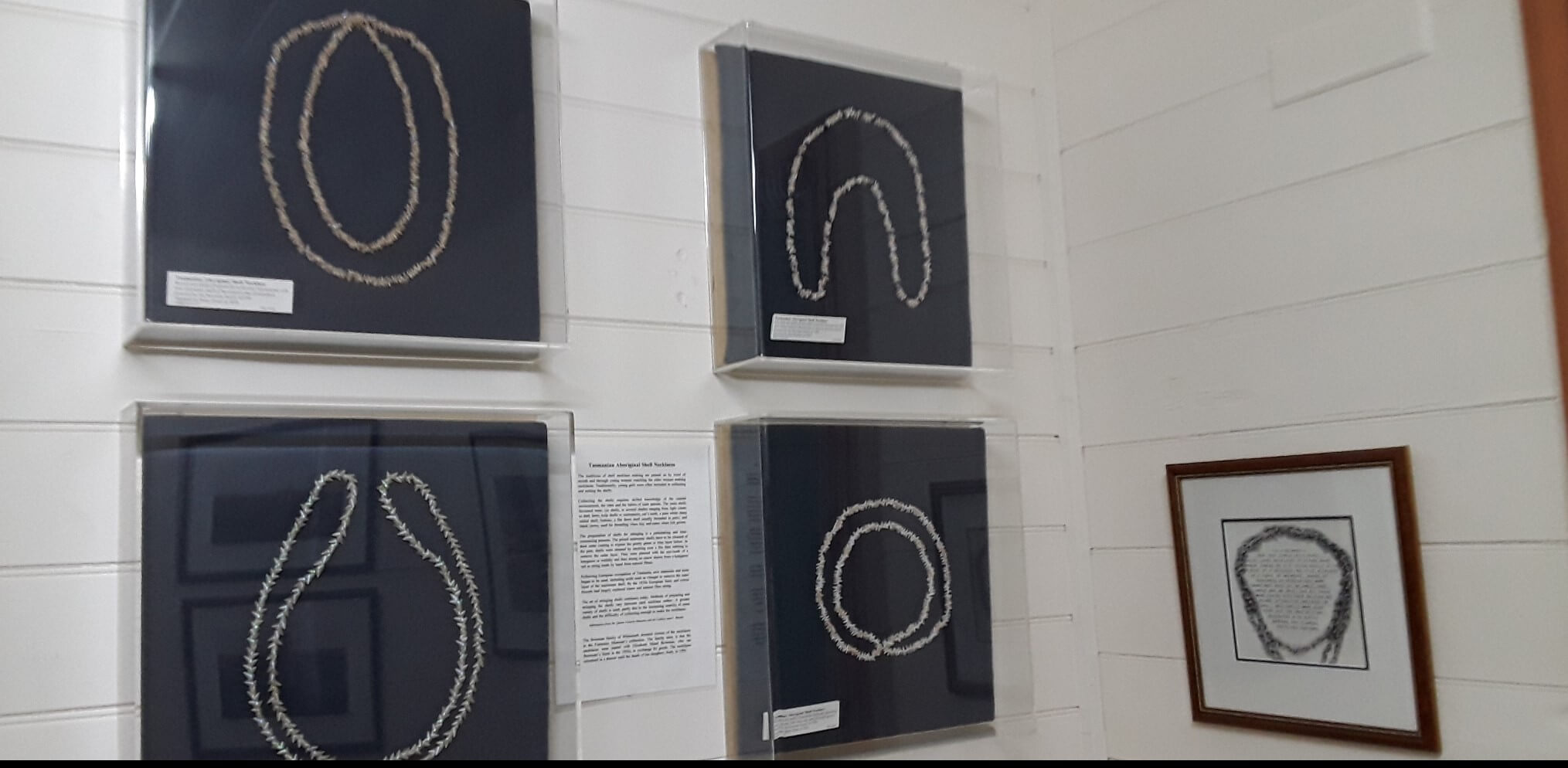 Cape Barren Island shell necklaces, 1920s